Wednesday, 19. October 2016
In an interview with the "Handelsblatt", Kamp assesses the "temperature" of Germany's security policy – in light of consecutive headlines rapidly originating from Nice, Würzburg, Ankara and Istanbul.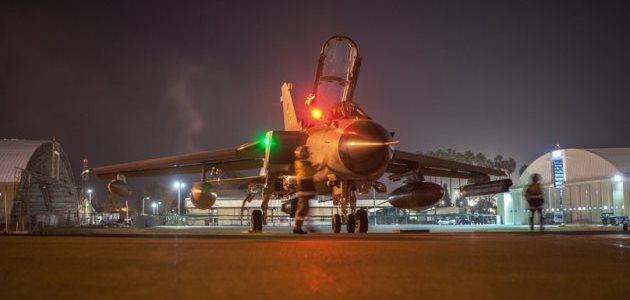 "With one million refugees having arrived in Germany, what consequences do incidents such as the attack in a regional train near Würzburg have on the security debate?" With this question Kevin O'Brien, editor-in-chief of the "Handelsblatt" Global Edition, addressed the president of the Federal Academy for Security Policy in a video interview.  "So far this is the only attack by a refugee," declared Karl-Heinz Kamp. According to him crime levels did not increase due to the influx of immigrants. "But security policy will again be part of discussions at the kitchen table because people feel directly affected."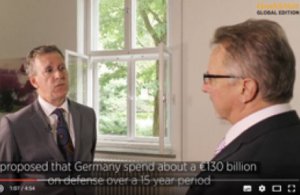 Together with the new White Paper on security policy and the future of the German armed forces, Minister of Defense Ursula von der Leyen proposed that Germany spends 130 billion euros on defense. O'Brien identifies this as a remarkable turn in German security policy and therefore asked how realistic its implementation would be. "Of course this does not happen overnight," explained Kamp. He, too, could not assess how much additional equipment the German armed forces would actually acquire over the next 15 years, "but the most important aspect of this announcement was the absence of a public outcry". Greater defense expenditures in times of security are regarded as necessary, even when "no one really likes this".
Turkey's relations to NATO's values
Considering the number of German soldiers who are deployed worldwide, the German armed forces "must surely increase the number of strike forces and combat troops – for crisis management and to meet its commitments towards NATO," said Kamp. This is said not to be a question of the reinstatement of conscription, but rather concerns the planning of human resources and technical capabilities.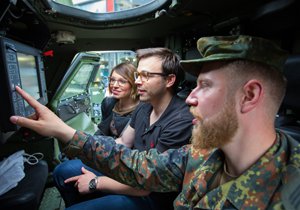 After the failed coup attempt on July 15 in Turkey, O'Brien questions the stability and reliability of this NATO member state. For Kamp the alliance nevertheless exhibits a certain degree of consensus on common values. "If Turkey now talks about the death penalty, this would certainly create more than eyebrow-raising", warned the president of the Federal Academy. He hopes that the NATO member states can persuade Turkey to adhere to certain rules and political principles – "to keep the partnership from becoming too bumpy in the future".
Despite all of the problems at the southern flank of the alliance, Germany remains concerned about the situation in Eastern Europe. The important actor Russia is said to have "ruined" the European peace order. In contrast, Kamp assesses that Germany sees itself as a staunch defender of a security structure in Europe that should be upheld if possible.
Author: Editorial staff