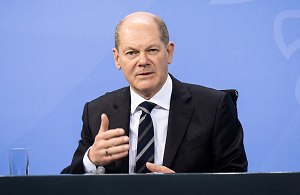 As a central institution for further training, the Federal Academy for Security Policy reports directly to the Federal Government. The Federal Security Council (Bundessicherheitsrat / BSR), chaired by the Federal Chancellor, acts as the Board of Trustees for the BAKS. It decides on the basic orientation and the future development of the Federal Academy. Functionally, the Academy reports to the German Chancellery, and organisationally it is subordinate to the Federal Ministry of Defence.
The Federal Foreign Office and the Federal Ministry of Defence take turns in nominating the President and Vice President of the BAKS. Since October 2019 Ambassador Ekkehard Brose is President of the BAKS. Vice President of the BAKS is Dr Patrick Keller. The Director and Chief of Staff, always a Bundeswehr Colonel, carries out the operational command of the Academy. Together with the Head of Teaching/Further Training, Head of International Cooperation/Expert Meetings and Head of Communications, they form the executive group of the Academy.
The Federal Academy for Security Policy has two departments: the academic department and the supporting department.
The academic department is responsible for shaping the different conferences and events. All ministries represented in the Federal Security Council assign personnel to the Federal Academy for Security Policy to fill the inter-ministerial approach with life. To adequately cover the broad range of subjects related to today's security policy and to address the current needs of the ministries, the Academy does not rely on academic staff in the traditional way. For all events, the BAKS invites high key visiting lecturers with current expertise from home and abroad. The supporting department is responsible for infrastructure, event logistics and further organisational tasks.