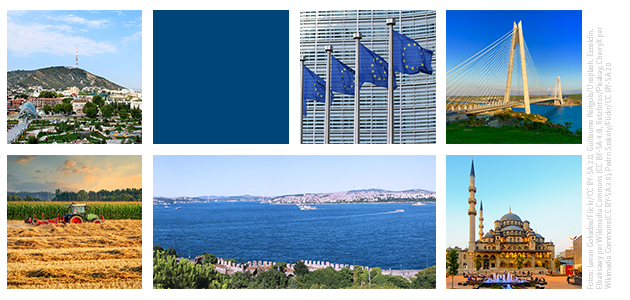 The Federal Academy for Security Policy will host its three-week Security Policy Course for Senior Officials. This course is targeted at high-level executive personnel from political institutions, public administration, the business world, the scientific community and social organizations. Up to fifteen participants will deal in depth with selected security policy issues that are highly relevant to their cross-cutting work. The course focusses on a specific geographical region of particular significance for security policy. A key element is the inter-ministerial, interdisciplinary and cross-industry exchange of views on security-related topics of relevance for the future with experts and political decision-makers both in Berlin and in the region concerned, which is visited during the course. The Course for Senior Officials offers its participants a balanced mix of knowledge acquisition and room for discussions. The direct dialogue with key actors and decision makers not only provides opportunities to develop political vision, but also enhances strategic thinking across administrative boundaries and promotes an understanding of complex constellations of interests.
Admission to the Course for Senior Officials is by personal invitation of the Head of the Federal Chancellery and Federal Minister for Special Tasks.
Point of contact for the Course for Senior Officials of the Federal Academy for Security Policy is the responsible course director, Dr Norbert Eitelhuber:
Tel.: +49 (0) 30 40046-150, e-mail: fuehrungskraefteseminar@baks.bund.de
This year's Course for Senior Officials will deal with the strategic importance of the Black Sea region.
For further information, see our flyer (↗ PDF document).
The 2022 seminar dealt with the states of the western Balkans and the European security architecture.
Due to the pandemic, the Course for Senior Officials did not take place in 2020 and 2021.
The 2019 Course for Senior Officials addressed North Africa as a key region for Europe. Special emphasis was placed on Algeria, Tunisia/Libya and Egypt/Morocco.
The 2018 seminar dealt with India and Pakistan as a mirror of the global challenges of the 21st century.
In 2017, the focus was on the Middle East, while the main topic of 2016 was the Far East.