Thursday, 15. February 2018
The visit to Islamabad comprises talks with high-ranking government officals, representatives from the international community and the business sector.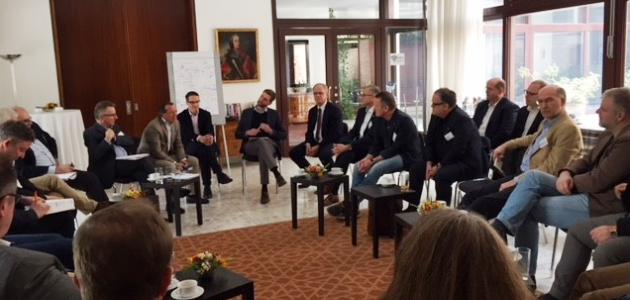 The Course for Senior Officials has concluded the first part of its study tour. In Pakistan, the participants got to know a nation that struggles with its own identity, defines itself primarily through external threats, and often feels being unjustly depicted as extremist. The Seminar's Talks involved the military leadership, the national security advisor, the speaker of parliament as well as representatives from the German-Pakistani parliamentary group, the business sector, and the diplomatic community. The findings are ambivalent: Pakistan is neither a "failing state" as is often claimed, nor does the Pakistani self-image of a nation on the brink of a modern and stable future correspond to the reality.

Eminent threat perceptions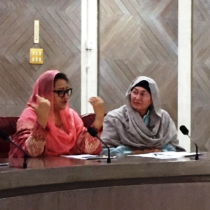 The first major concern throughout the discussions was the situation in Afghanistan. Here, the multifaceted nature of the problems soon became obvious: The situation on the ground is that Afghanistan and Pakistan are not neighbours, but two overlapping states – with a border that is drawn directly through individual villages in some places and thus practically non-existent. As a result, cross-border movements of extremists cannot be controlled, not to speak of any attempt to really prevent them. The second important issue was the pervasive Pakistani perception of India as a threat. For an outsider, it is quite difficult to say to what extent these perceptions are but a means to foster national cohesion and safeguard the dominant role of the military within the state.

An ambivalent Picture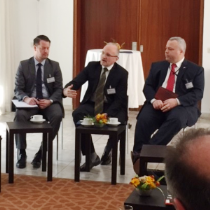 Third, disappointment about the United States was a recurring topic, the backdrop being that Pakistan made sacrifices in Afghanistan without receiving a trade-off in return. Local US representatives, however, pointed out that, despite some inapt statements made by President Trump, the US engagement in Pakistan will nevertheless be upheld. The fourth major issue were the Chinese plans to create a "China-Pakistan Economic Corridor" (CPEC) to include Pakistan in the "One Belt One Road" initiative of the People's Republic. While Pakistan sees almost messianic prospects with regard to progress and economic growth, Chinese interlocutors also mentioned problems and pointed to the efforts that Pakistan itself needs to invest.

The intensive dialogue, made possible with great effort by the German Embassy Islamabad, left the Seminar participants with a mixed picture: At best, Pakistan is on the right track – yet, at the same time it is still facing serious problems. In any case, it became clear that Germany and Europe should pay much more attention to the region.

Authors: Editorial Team